Are you into roof replacement and are looking to find the best colors of shingles for roof? Well, a lot of homeowners prefer to choose roof shingles color most popular in 2022 like light brown, automnal brown, weathered wood, sand, and tree bark.
But selecting colors of roof shingles is not just about the appearance, it's also about the function, energy-efficiency, and visual appeal. Similarly some color of roof shingles are good for hot climate while others offer more benefits in cold regions.
Anyhow, homeowners has got plenty of confusions. So, in our today's post we'll give you a detail guide about how to choose roof shingle color and we'll also enlist some popular roof shingle colors.
So, let's delve in:
Colors of shingles for roofs
A roof is an uppermost part of a building which provides a structural covering and to give protection to a building against rain, wind, sun etc. There are three types of roofs on the basis of its shape.
Flat or terraced roofs
Pitched or sloping roofs
Curved roofs
The pitched or sloping roofs are usually provided in mountainous areas where rain and snowfall are heavy. The pitched roof is constructed by different materials depending upon several factors such as
Economy
Location of building
Aesthetic
Climate of region
Loading conditions
Client requirement
Roof is an important part of building and selection of its material and color plays a very important role.
With advancement in construction sector, today roofs are available in various materials, patterns, colors which increases the aesthetics of building and made more attractive.
Shingle made roofs are more common nowadays. Shingle roofs consists of individual overlapping elements.
These elements are available in various shapes such as flat, circular and curved in the form of tiles. Roof shingles are available in various patterns, textures and colors.
The pitched roofs are sloping roofs which makes up about 40% of the visible exterior of home so while selecting the color of shingle it should be keep in mind that color of roof will be the first thing which will make impression of your home.
The suitable roof shingle and its color can be difficult to figure out, but there are different resources such as roof color visualizer, roof color charts, roof color simulators and roof color apps and many more things which make its selection easy.
Important factors for color selection
Before you jump right into some conclusion, there are some factors which will help to choose the best roof shingle color.
 Every person has different choice so there are chances that a color which is right according to one person choice may or may be not right fit for you.
 Hence there are some important deciding factors which will help in decision making process.
Also Read: Calculate Rafter Length – Calculator – Chart
Energy Efficiency
As we are already facing a climate change globally due to which temperature of earth has been increased.
Population of the world is also increasing due to which energy consumption is also increasing. So, the world is moving towards sustainable and energy saving techniques.
A color of roof also plays an important role in energy saving. Different colors have different functions for example a dark color absorbs heat.
Similarly light colors absorb very less heat and reflect large amount of heat and sunrays. In cold areas dark colors can be used if found suitable with exterior of house. In hot climate regions, dark colors such as black is not recommended because it absorbs more heat and increases energy consumption due to increase of temperature.
Also Read: Overlapping metal roof lengthwise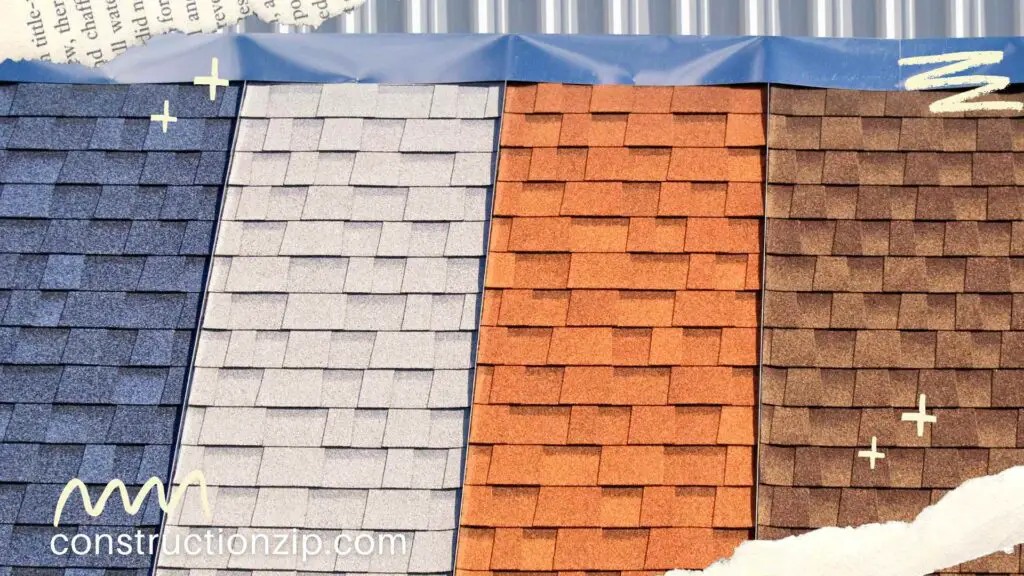 Visual balance
While choosing a roof shingle color, you have to consider the overall look of a property as well. For example, the roof color should match with color of wall exterior.
 It should create and unify the visual balance. However, there are some cases where contrasting color still looks good. It depends upon the combination of colors. Before finalizing a unique color combination, one should consult a design expert to get professional inputs.
Architectural Style
Architectural style is also one of the deciding factors for color selection. There are different architectural styles for residential houses. Now there is modern, Victorian, French and many more styles that developed in few years.
There is no thumb rule for matching roof shingle colors with architectural style. But it should be kept in mind that dark shades make property look smaller. So, if covered area of house is not large then one should avoid dark colors for roof.
Also Read: Roof replacement Cost in Flordia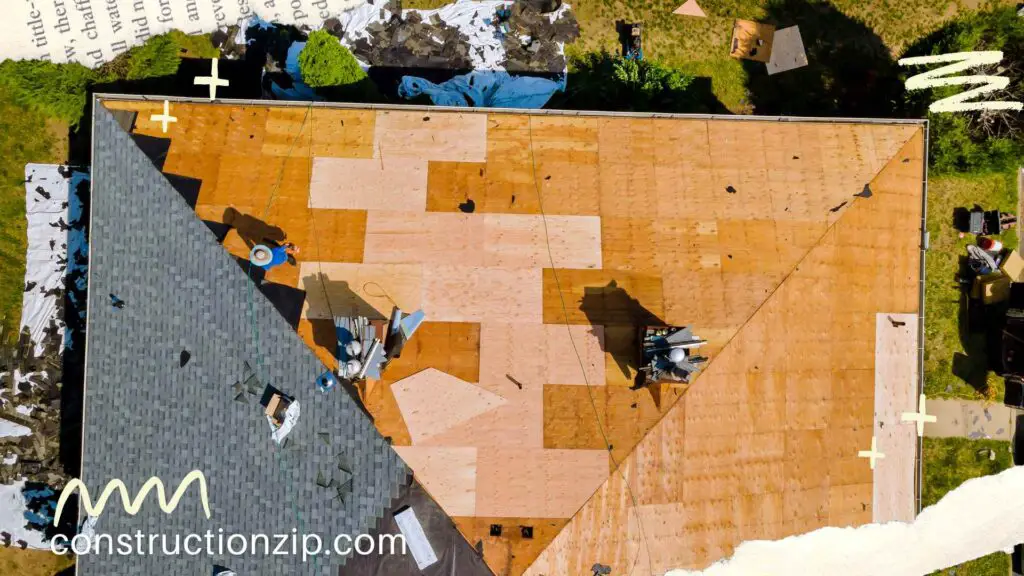 Neighborhood Regulations
The roof shingle color also depends upon the neighborhood association rule. In different countries some areas of cities have to follow some guidelines provided by administrator of these areas.
It can be a same architectural design, color, construction rules etc. If there are some rules, then one should make sure that he is not violating any rule.
Climate
A climate of region also plays important part in deciding the color of shingle roof. As we know that roof is in direct contact with climate. So, colors should be of such nature which will not absorb heat and reflect large amount of heat and save energy in terms of consumption.
The less energy consumption also reduces the cost of electricity and saves money in terms of large benefits. The areas where it's too sunny almost complete year one should pick bolder colors because light colors are easily washed out in broad light.
Personal Preference
A last deciding factor is personal preference. The choice of person who will live in house also matters a lot. The color selection should be of such nature which also satisfy client personal preference. The selection can be done easy by keeping all these factors.
Popular colors of shingles roof
Roof shingles are available in vast variety of colors, but most popular roof shingles colors are Red, brown and black. These color of shingles looks aged or worn that make home appearance more distinguished than other type of roof colors.
Black
It is the most common color because it can be used with any exterior design. This color has a sophisticated look that can be paired up in many ways. This color is more attractive, but it is not preferred in hot climate regions.
Brown
Brown shingle color is also in use nowadays. It has a rustic look, and it is very popular in many countries .it comes in variety of shades from dark brown to light color.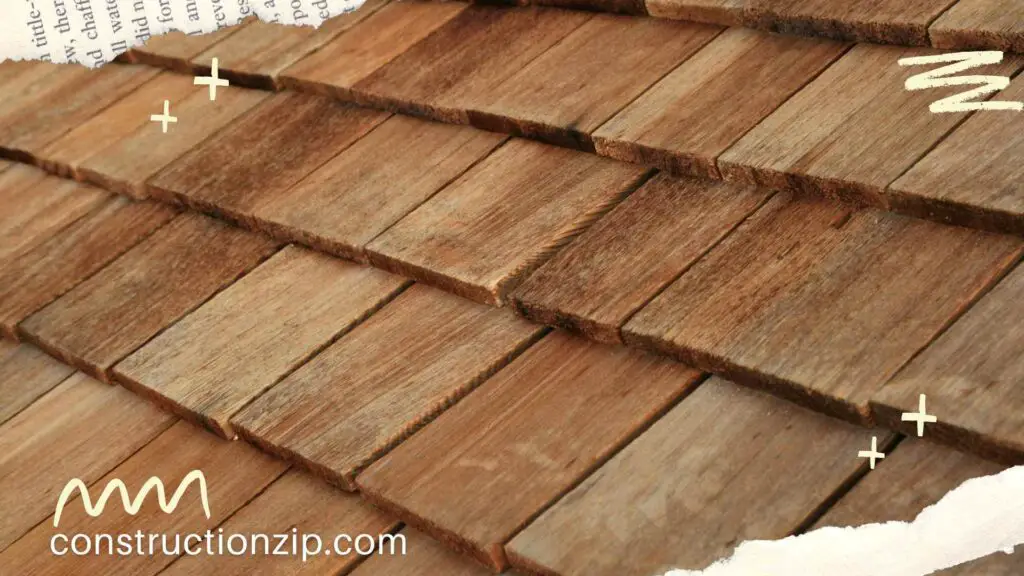 Red
This color is used to create elegant or traditional house style roofs which are very rare, but they do exist. It is also available from dark color shade to light red color.
Blue
Blue color is not much preferred because it is bright and vibrant, and some people usually do not like. But still there are some people who like light blue colors for residential properties.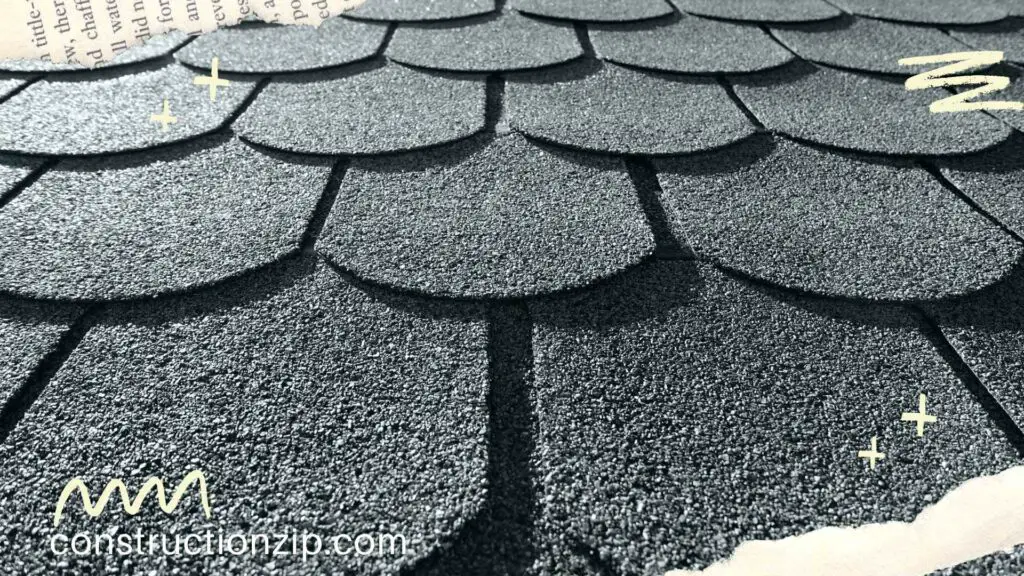 Green
A green color shingle roof is a good method to add greenery and sustainability to home. It is more preferred because it matches with the lawn color and looks more attractive.
Further Read: Aluminum Pan Roofing Panels – Pros & Cons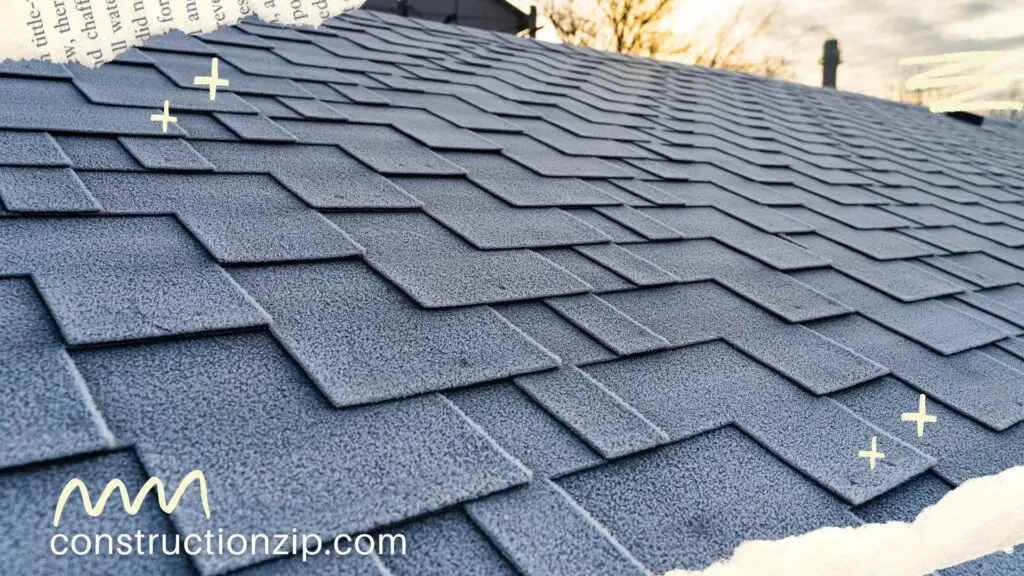 What is the most popular shingle color?
Whether you're looking for a traditional color roof shingles or want some bold designs that stand out among neighbors; you do have number of color choices. But if we look into the trends of 2022, the black color is by far the most popular shingle color.
In fact, dark colors like dark brown or dark grey are trending this year. These colors are arguably the best for steep pitched roofs situated in cold regions. Such color and slope combo not just reduce the risk of ice accumulation also offer the best visual appeal.
Other popular shingle hues in 2022 include dark brown hues like tree bark, weathered wood, and autumnal brown. Some bold popular colors are blues and greens like sky blue, bluish-green, forest colors, and hunter colors. Some modern and contemporary homes are preferring off white hues like stone, tank, khaki, and beige.
Do dark shingles make the house hotter?
A lot of homeowners prefer to select dark-colored shingles like black or dark blue as they believe or have heard that these colors can make the house warmer. Well, that's true. These dark hues are good to keep your attic and home warm during sunny days.
But a pitfall of dark colored shingles is that they also lose heat faster in comparison to light shades like sand or desert hues.
So, as an expert in roofing, we always recommend homeowners to rely on insulation for keeping home warm and don't go out of the box for choosing colors with that perspective. If you have a good insulation you can easily keep your home at comfortable levels. The insulation can fill up any nooks and crannies, or holes between the layers of roof tiles.