So, you have got a gambrel roof over your shed or a tiny house and are now looking to replace worn out roofing with metal roofing.
An important component of any building that provides the shelter and protection from the environment is called roof. When choosing a roof style, the Gambrel metal roof is synonymous with its unique design, durability and functional advantages.
I'm glad you're moving in the right direction.
But how do you install a metal roof over a gambrel roof?
A metal roofing is a durable roofing that can last a half-century or even more with minimal care and up keep on your gambrel style roofing. You just need to remove the old roofing up to decking, start installing the metal sheets parallel and flush with gambrel end, continue installing all the rows until you're done. At the end don't forget to add the metal flashing.
But that's not all, these steps are not that straightforward. And for that, I'll recommend you read the entire article. I've tried to cover all the steps in detail so you can have a sturdy and long lasting metal roofing over your gambrel.
So, let's delve straight in:
Understanding the Gambrel Metal Roof

The Gambrel roof, also known as a barn roof or Dutch roof, is characterized by its distinctive two-sided sloping design with two slopes on each side. This style features a steeper upper slope and a shallower lower slope, resulting in a gambrel shape that resembles a traditional barn roof. The Gambrel metal roof takes this classic design and combines it with the strength and longevity of metal roofing materials, resulting in a roof that is both aesthetically pleasing and highly functional.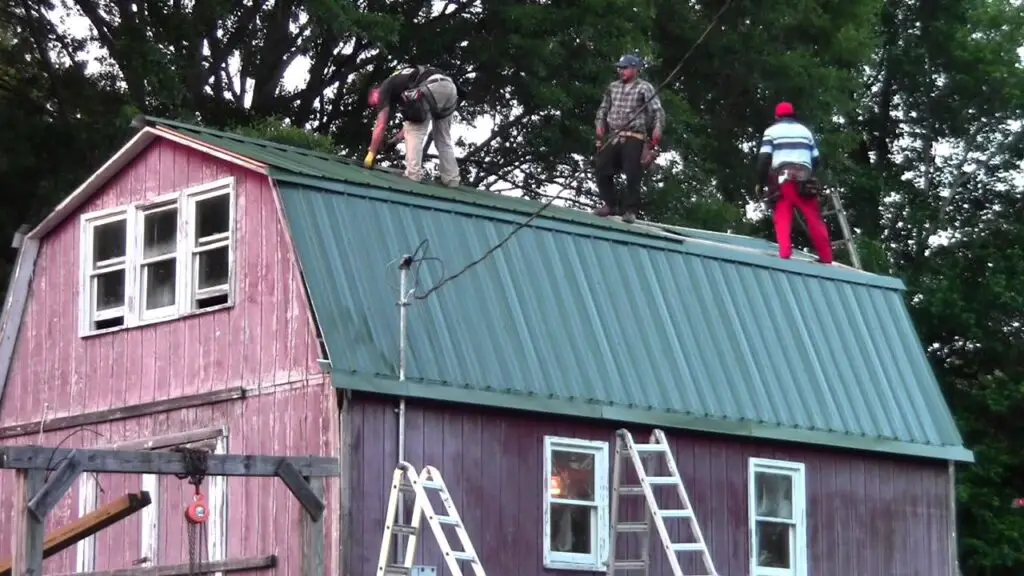 Table of Contents
History of Gambrel roofs
The gambrel roof style gained popularity in the 1740s in upstate New York, specifically of Dutch origin. These roofs boast multiple pitches, with a taller pitch and a lower pitch in the middle, complemented by a taller pitch at the back. This architectural feature can be found in both functional barns and decorative houses, and it serves a crucial purpose.
Functional Fascia: Water Management
A key element of gambrel roofs is the gambrel fascia or the "camp will break." This ingenious detail helps redirect water off the upper roof, preventing it from seeping into the lower roof's roofing material. By creating an overlap and allowing the water to jump out and flash over, this functional design ensures effective water management, safeguarding the roof's integrity.
Decorative Elements: Aesthetic Enhancements
The charm of gambrel roofs extends beyond their practicality. They also provide ample opportunities for decorative additions. In Virginia, for instance, a gambrel roof of British origin from the mid-1700s showcases a gambrel fascia. Here, the designers took advantage of this feature to introduce crown molding, adding a touch of elegance to the roof's overall appearance.
Continuing the decorative trend, another example of an English-style gambrel roof highlights the use of a gambrel fascia to kick water out over the lower roof. In this case, a decorative cornice was incorporated, further enhancing the roof's aesthetic appeal. Such decorative details, often seen in gambrel roofs, contribute to their timeless charm.
Also Read: Shingle Roofing vs. Metal Roofing – Which Comes Out on Top?
Detailed Framing and Design Considerations
To better understand how gambrel roofs come together, it is essential to examine their framing and design intricacies. Detailed planning and meticulous execution are necessary to achieve the desired outcome. By carefully considering elevations and plan views, including sections through windows, carpenters ensure that all geometries align perfectly. This attention to detail is particularly crucial for gambrel roofs with multiple pitches, such as those with four, 33, and 20 pitches, allowing for seamless transitions.
The Intersection of Functionality and Aesthetics
When observing the framing process of a gambrel roof, one can witness the harmonious integration of both functional and decorative elements. The strategic use of fascia kickers not only diverts water efficiently but also provides an opportunity to incorporate decorative moldings, accentuating dormers and other architectural features. Despite the seemingly routine act of nailing, every step in the framing process is meticulously calculated to ensure the desired result—a perfectly executed gambrel roof that fulfills both functional and aesthetic requirements.
Also Read: Overlapping metal roof lengthwise
Advantages of the Gambrel Metal Roof
Unique and Attractive Design
The Gambrel metal roof offers a unique and eye-catching design that adds character and charm to any building. Its distinct slopes and architectural appeal make it an excellent choice for homeowners and property owners looking to make a statement. Whether used in residential homes, garages, or commercial buildings, the Gambrel metal roof provides a visually appealing and timeless look.
Increased Interior Space
One of the significant advantages of the Gambrel roof design is the increased interior space it offers. The steeper upper slope provides more headroom, creating a spacious and open feel. This additional space is particularly advantageous for buildings that require maximum usable area, such as attics, storage spaces, or living areas. With a Gambrel metal roof, you can maximize the available space without compromising on style or functionality.
Enhanced Durability and Longevity
Metal roofing materials are known for their quality and durability, and Gambrel metal roofing is no exception. Metal roofs are resistant to many factors such as fire, weather and pests. They can withstand high winds, heavy snow and even corrosion. By choosing a Gambrel metal roof, you invest in a roofing solution that can last for decades, providing long-term protection and peace of mind.
Excellent Weather Resistance
Gambrel metal roofs offer excellent weather resistance, making them the ideal choice for areas subject to extreme weather conditions. Metal roofing materials are designed to safeguard against weathering effects. It's also mold and rot resistant, to ensure your roof is in pristine condition even in tough weather.
Low Maintenance Requirements
Maintaining a Gambrel metal roof is relatively simple and hassle-free. Metal roofs are easy to clean and require minimal upkeep. Periodic inspections, removing debris, and checking for any signs of damage or loose fasteners are typically all that is needed to ensure the roof's optimal performance. Compared to other roofing materials that may require frequent repairs or replacements, a Gambrel metal roof offers long-term savings and peace of mind.
Installation Process
The installation of a Gambrel metal roof typically follows these general steps:
Preparation: First try to inspect the existing roof. You might have to make any necessary repairs or modifications to provide a solid foundation for the new roof. Please treat this step as critical. Without proper preparation, you can't have a sturdy metal roofing over gambrel.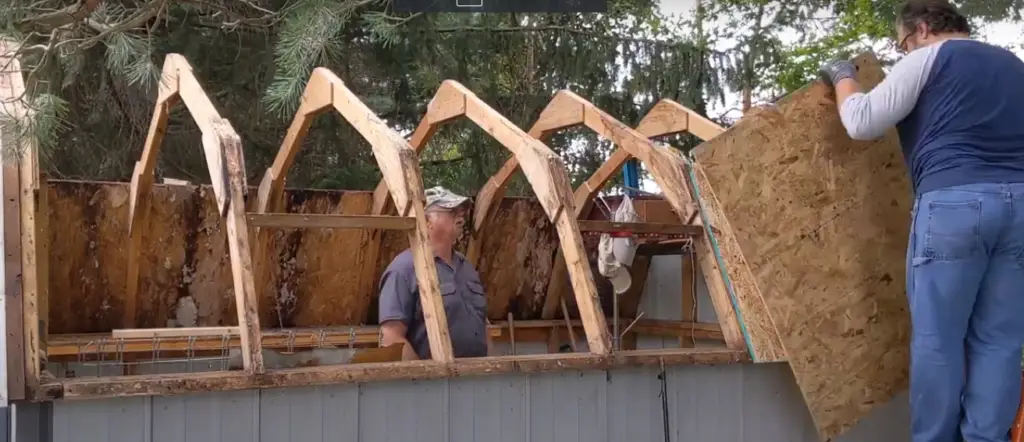 Assessment and planning: Try to enlist the steps and details including information on a piece of paper. You can prepare detail plans, if you want to. This will help you in following a step by step guide.
Materials Acquisition: Once you're ready with a plan, you can estimate the materials required as well as the supplies. A typical project must include things like roofing material, panels, flashings, screws, and sealants.
Underlayment Installation: In order to get rid of moisture, it is better to install an additional layer of protection over the roof.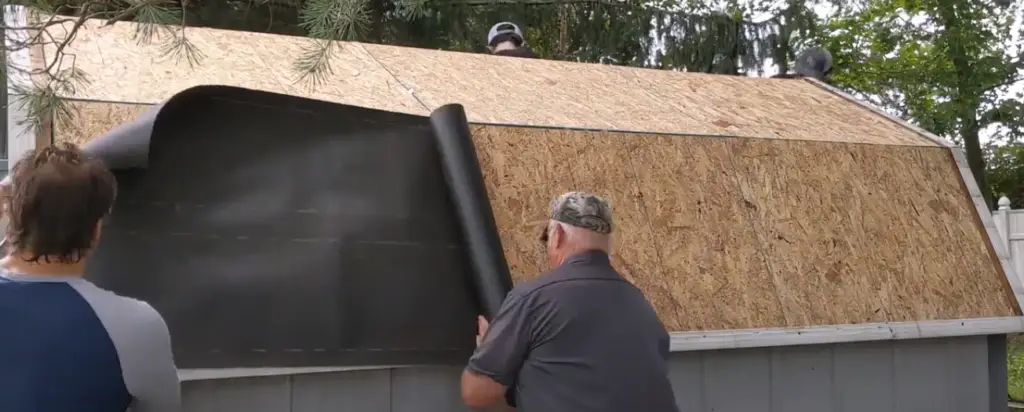 Panel Installation: You can start installing gambrel metal roof from the bottom and moving upwards. It's best to start at one lower corner. You can use the gambrel end aas a guide and install the first sheet flush with it. Now install the next piece side by side but also overlapping it as per the manufacturer's recommendation. Now using cordless drill or impact driver try to install screws every 12 inches. Make sure to screws are installed with rubber washers and screws must go through both the thickness of the metal into the decking.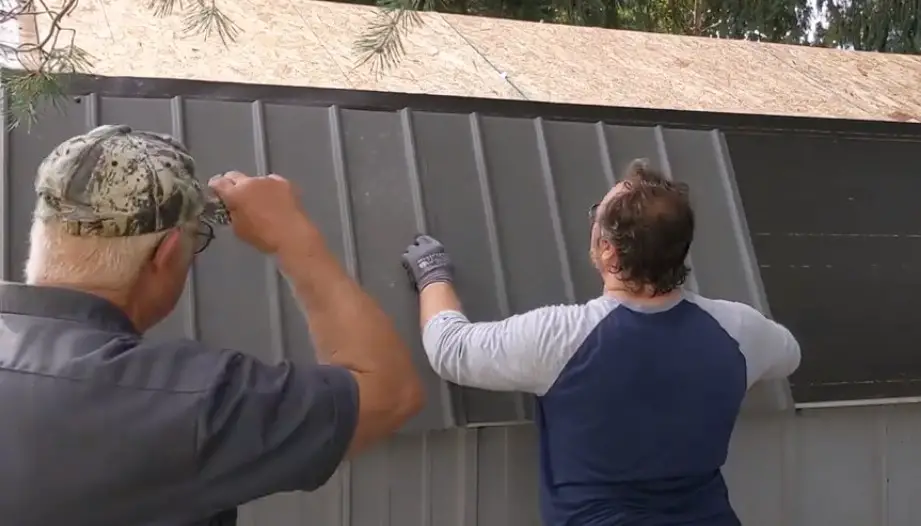 Continue adding pieces: You can continue adding the pieces one by one covering the entire side of the gambrel face. At the end, you might have to cut the sheet and so do that with a metal blade or a circular saw. Don't forget to seal the end with butyl tape at the top.
Pro tip: while installing pieces make sure you got sufficient overlap of the metal pieces.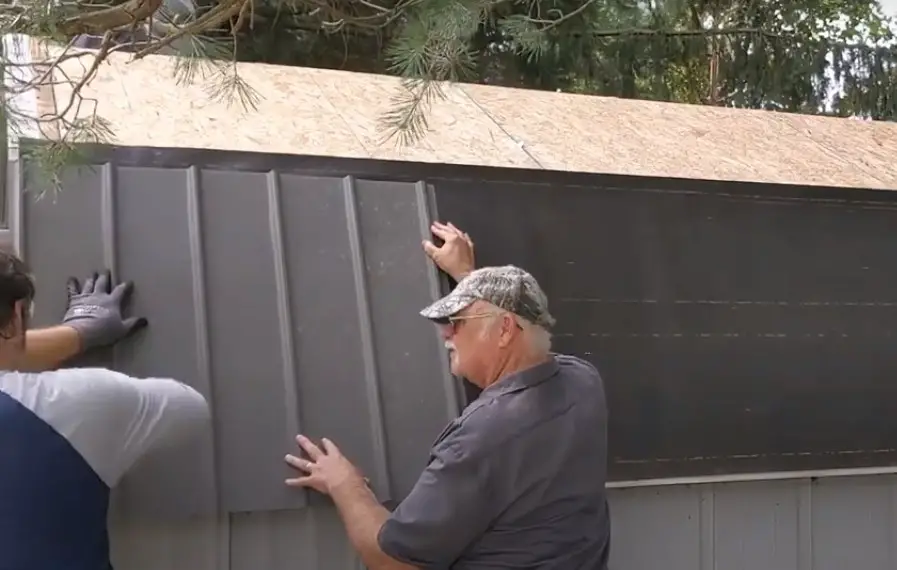 Flashing and Trim Installation: Once you're done with sheets, you can start installing metal flashing over the break in the gambrel. A typical 8 inch metal flashing will go 4 inch above and 4 inch below the break in the gambrel. Use nails to install the flashing followed by fixing of cut row of panels. You also need to add flashing around chimneys, vents, and other roof penetrations to prevent water infiltration.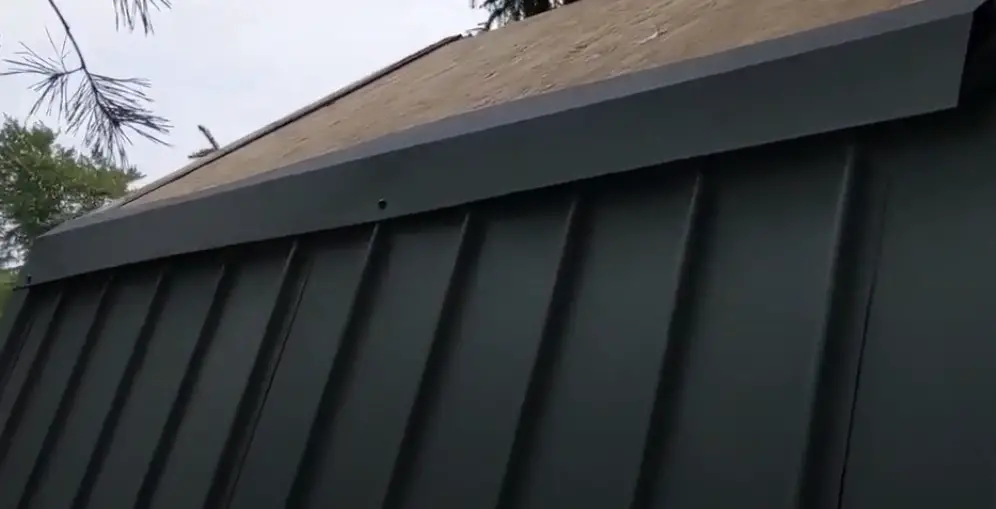 Pro tip: make sure to use foam sheets under the top trim so the bugs won't hid in there or go inside your house.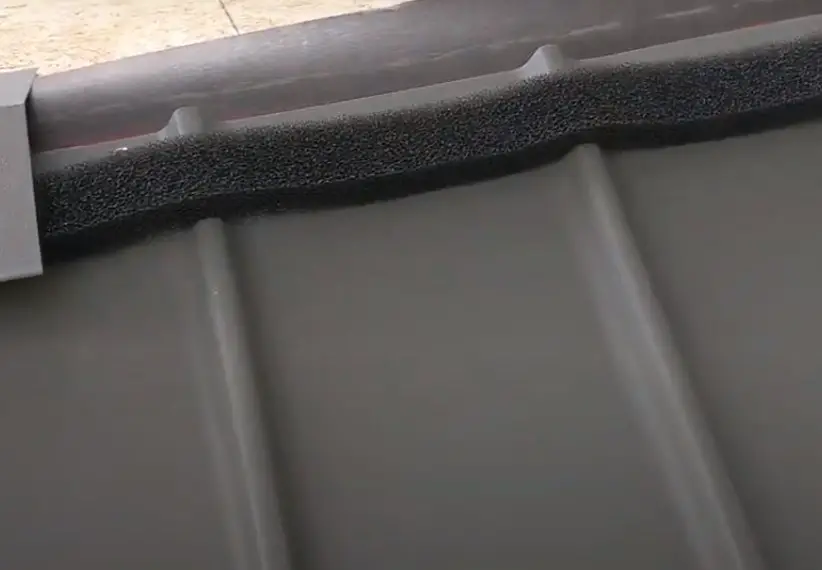 Installing trim pieces: Also try to add trim pieces to provide a finished look and enhance the roof's aesthetic appeal.
Sealing and Finishing: To ensure a watertight and weather-resistant roof, make sure to seal all seams, joints, and flashing areas.
Pictures courtesy of : https://www.youtube.com/watch?v=ADoPr6DoYJc
Conclusion
The Gambrel metal roof combines style, durability, and functionality, making it a preferred choice for both residential and commercial properties.
With its unique design, increased interior space, exceptional durability, weather resistance, and low maintenance requirements, the Gambrel metal roof offers numerous advantages.
If you're looking for a roofing solution that combines visual appeal with long-lasting performance, the Gambrel metal roof is an excellent option to consider.