T-Lock shingle roof is a type of shingle roof that initially gained popularity in 1930s and was quite common in houses up to 1980s. In this type, the interlocking is achieved due to T-shaped design of shingle. They are popular due to their ability to resist the impact of heavy winds.
In our today's blog post , I want to shed some light on a crucial aspect of real estate: T-lock shingles. Whether you're planning to sell or buy a home, it's essential to understand what T-lock shingles are and how they can impact your property. Join me as we explore this topic further.
Table of Contents
Understanding T-Lock Shingles
T-lock shingles are a specific type of roofing material that has its own distinct appearance. They are characterized by a woven, almost T-shaped pattern. However, it's important to note that T-lock shingles haven't been manufactured since 2004. This means that finding replacement shingles for repairs can be a challenging task.
Insurance Implication
Due to the discontinuation of T-lock shingles, insurance coverage can become a significant concern. Many insurance companies outright refuse to insure properties with T-lock roofs. Others may offer coverage but with high deductibles or limited roof-related benefits. Consequently, homeowners with T-lock shingles may have to bear the cost of roof replacements out of their own pockets, without the possibility of filing an insurance claim.
Seller's Perspective
If you're listing your home, potential buyers may request a roof replacement as part of the contract to mitigate the risks associated with T-lock shingles. Being aware of this expectation can help you make informed decisions during the negotiation process.
Also Read: Best Roof Color for White House? (Best Combinations)
Buyer's Consideration
As a buyer, it's crucial to communicate with your insurance agent regarding the coverage options for a property with T-lock shingles. You might find that insurance companies either don't provide coverage for such roofs or have specific requirements, such as setting aside funds for future roof replacements. In some cases, buyers may negotiate with sellers to replace the roof before finalizing the purchase.
Also Read: Roof Inspection for Commercial Sports Facilities
A Visual Guide: To help you identify T-lock shingles, take a look at the image below. While the example shows worn and cupping shingles, even those in good condition can pose problems due to the lack of availability for replacements.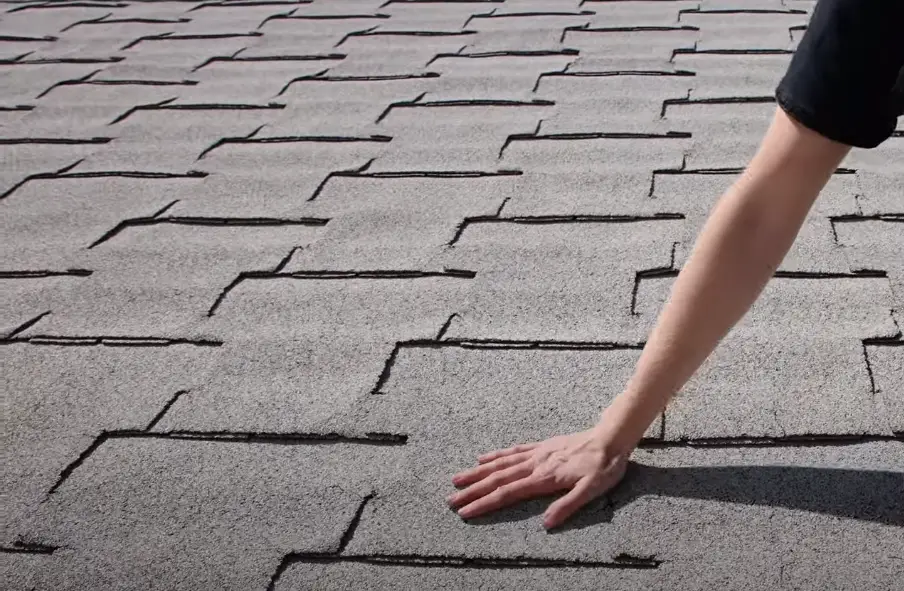 Popularity
The areas particularly Westminster, Denver and other surrounding areas where high winds are common, T-lock shingles are the best option for roofing.
These roof are very popular across Midwest, Texas and Oklahoma. The basic component of their composition is asphalt due to which they are sturdy and heavy.
Also Read: 3 Expert Methods for Measuring Your Roof pitch
Though, overtime, the manufactures had ceased the amount of asphalt used to produce the T-shingle. The main reason is increase in the price of asphalt, in the replacement of this ingredient manufactures added filler materials.
Resultantly, they are more brittle, less capable to perform the intended function and thinner in nature. Due to which the shingles are prone to damage by the weathering effect and not able to perform the intended function. Resultantly, the production of T-shingles stops in 2004-05.
Problems with T-Lock Shingles
Brittle: The manufactures not only weakened the product due to decrease the asphalt content in the manufacturing process but also creates other issues for the clients to have T-Lock Roof.
Repair is a problem: As the T-lock roof technology is obsolete their repair is a major problem. Due to which the repair is very much costly and available option is the total replacement of roof.
No resale value: Another main issue is that when a homeowner sell/purchase the T-lock shingle roof house, buyer are less interested to buy this and they are demanding for roof replacement to get purchase the house.
The buyer preference depends upon the total roof replacement instead of repairing of existing roof. Previously, Colorado was a big market for T-lock shingles roof because in this area there are sever climate and high winds. One can see these roof around the Colorado, but they are still vanishing at the time passes by.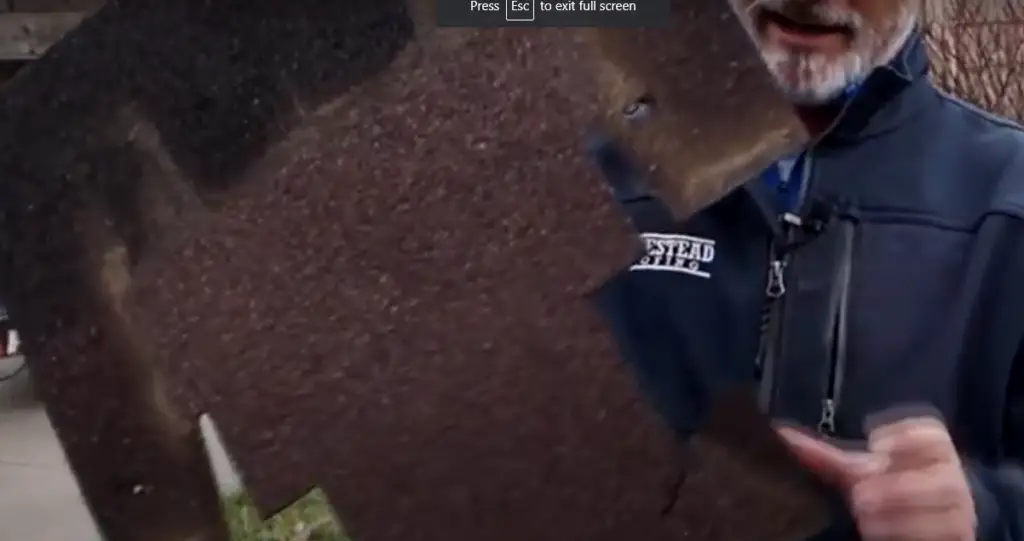 Insurance issues
As the T-lock roof gets damage of climatic impact particularly due to winds, hail, rain and fire. Due to which the Insurances companies are not giving the insurance coverage for these roof.
Homeowners get better insurance coverage for the replacement of these roof. The insurance companies pay only the actual cost value (ACV) of roof. The amount of depreciation is not recoverable as in Replacement Cost Value (RCV) policy. The homeowners must understand the RCV policies because in this the amount of depreciation is recoverable.
Home inspectors working on behalf of insurance underwriters have been instructed to identify the presence of T-lock shingles as a significant insurance risk.
Many insurance companies have responded by either canceling or denying coverage for properties with this type of shingle. Moreover, the few companies that still offer coverage for such roofs have implemented various measures, including increased premiums, depreciation of T-lock shingle value to reduce replacement payouts, and the inclusion of deductible riders.
These riders often stipulate that the deductible for a roof replacement will be set at 10% of the home's value, effectively placing the financial burden of replacing the roof on the homeowner.
How to install T-lock shingle Roof
Well, if you're still able to find some old but untouched and new package of T-lock shingle and you still want to install that over your roof. Here's the guide of how to install T-lock shingle roof:
With the package in hand, you can calculate to match modern shingle bundles, you can now anticipate having just the right amount for the job.
The Installation Process: Though you may not have received formal training on installing T-lock shingles, your experience and observations have prepared you for this undertaking. With no tabs to worry about, you can mark a line for the top and begin securing the shingles with nails. Despite the challenges of winter weather, the absence of tabs makes shingling possible even in cold temperatures.
Progress and Unique Aesthetics: As the project progresses, you will witness the distinctive pattern of T-lock shingles, adding a touch of nostalgia to your roof. This unique look is rarely seen today, making your endeavor all the more special. Since the shingles were acquired for free, any future replacements will be a small price to pay for the retro appeal they bring.
Navigating Challenges: Shingling the roof poses challenges, especially around vents and edges. To address these obstacles, it is important you use extra nails and apply additional adhesive to secure the T-lock shingles in place. The edges, being the most vulnerable spots, require special attention to ensure long-lasting stability.
Completion and Ridge Cap: With the shingles in place, the next step is for you to cut off the bottom tabs and install the ridge cap. You can also find matching three-tab shingles from a different brand that perfectly complement yourT-lock shingles.
Final Look and Wind Resistance: After a couple of months, you can revisit the roof to evaluate its performance. The T-lock shingles have effectively kept the snow at bay, and everything appears to be holding up well. Given its location on the edge of town, where winds can be fierce, this wind-resistant roof is a testament to the durability of T-lock shingles.
Conclusion
Thank you for joining us today as we delved into the world of T-lock shingles in real estate. I hope this information has been informative and eye-opening. Remember to stay informed and keep your insurance agent in the loop regarding T-lock shingles.
If you found this blog post helpful, please subscribe via email and we'll share useful roofing insights straight to your inbox. Feel free to share any real estate, DIY, or construction topics you'd like us to cover next. Wishing you a fantastic summer ahead!