The decision to install a pool is a huge one. Sure, it's expensive, but it will elevate your home to a whole new level. It will transform a regular property into a luxurious property. It's an investment in leisure and fitness, as well as a status symbol.
Now, there are many different pool types, but in the past few years, fiberglass pools seem to be a dominant force in the field. Here's a comprehensive guide of all you should know when considering a fiberglass pool installation. 
Table of Contents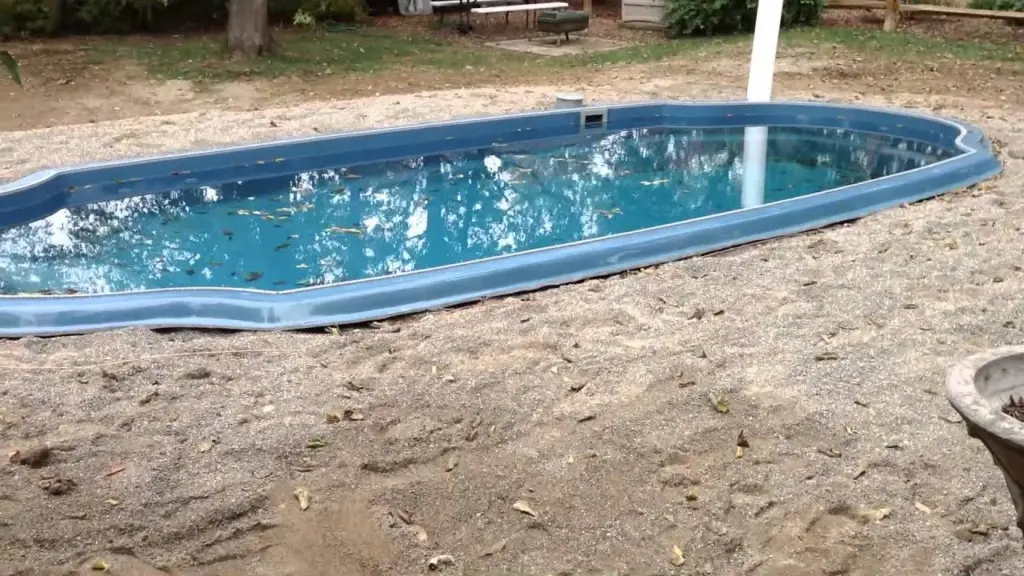 Reasons to chose fiberglass pools
Out of so many options regarding pool materials, there's a reason why so many people are choosing fiberglass pools. 
Low maintenance: You would be surprised at the amount of maintenance that an average pool requires. Abrasion and erosion are persistent, as well as staining and algae. The thing is that since fiberglass pools have a smooth, non-porous surface, it's much easier to clean them, and they're far more resistant to elements that would otherwise latch onto them. 
Durability: this material is great at withstanding temperature changes, regardless of whether it's air or soil getting warm/cold. Otherwise, you would risk cracks and leaks appearing. When maintained properly, fiberglass pools can last for decades without any trouble. This is important when it comes to expensive investments. 
Energy-efficient: When comparing different pool materials, one of the most logical comparisons is the one to concrete pools. Well, since fiberglass pools retain heat better, they are more energy-efficient.
More pleasant to the touch: You shouldn't underestimate the amount of time that your bare back will be rested against this surface. The smooth surface of a fiberglass pool is simply more pleasant to the touch. 
Ultimately, a lot of people just like the looks of fiberglass. This is a completely valid reason when making a choice.
Choosing the right pool size and shape
The shape and size of your pool depend on several factors, some of which are completely contextual, while others may be a bit more subjective.
First, you need to figure out what you want this pool for. Do you want a lap pool so that you can swim as a form of cardio in your backyard? If that's the case, you may need a bit longer pool (even if you don't make it too deep and wide). 
On the other hand, if you just want to chill in the pool in the backyard, even a hot-tub-sized installation may make sense (even though you want to go with something much larger than this). 
Then, there's the shape and size of your backyard. First, the amount of space is pivotal, but also remember that you can't plant a pool from one edge of your property to another. There could be a landmark in your backyard that you want to build around (in which case kidney-shaped pools are especially effective). 
Most importantly, do you plan to install a deck? This is something that you'll also have to factor into the equation. The material, size, and shape of the desk need to match that of the pool (at least proportionally).
Finding the right contractor
Let's face it: you won't install a pool alone. Instead, you'll look for professionals. Now, it's important to look for local help since pool installation greatly differs from one region to another. For instance, fiberglass pools in Minnesota have to endure far more extreme weather conditions swings than those in Florida. 
Start by doing some research on the locally available options and see what they have to offer. Ask them for previous experience with similar projects and even ask to see some photos of completed projects. 
Then, ask them to visit your property, check it out, and state their offer. How much will they charge, and how long will it take? This, alongside previous examples of their work, is all you need to know.
Preparing the site for installation
As a property owner, you must get all the necessary permits. Then, you need to clear the area and mark the pool location. Remember, you can do this just to get a feel of where the pool will go. When the specialists arrive, they'll do their measurements and markings, but nothing prevents you from starting out independently.
Then, you need to clear the area. It's not excluded that you'll need to hire landscapers, especially if there are some shrubs or trees that need to be removed from the area. 
The excavation, site grading, and backfill materials will all be handled by the contractor. Still, you need to prepare access, as well as the area where the materials will be stored during the construction. So, clearing out a work area and ensuring that vehicles and heavy equipment can reach the construction site is paramount.
Extra plumbing, filtration, and electrical wiring
When making a pool, there's more to it than just digging a hole in the ground and filling it with water. There's so much plumbing work, filtration, and electrical installations (heating, filters, lights, etc.) to be done regarding this. This is what makes this project more expensive than most other home improvement ideas (like raising a roof or making an extra room).
Plumbing alone involves skimmer and main drains, return jets, and pool pumps. The grid of PVC piping and valves, as well as their careful installation and positioning, are quite complex, and they're essential for the success of your project. 
Filters are difficult to choose since you have sand, cartridge, and DE filters to pick from. They differ in methodology, effectiveness, as well as cost. Since they're just one of the expenses you're facing, budgeting them is difficult.
As for the electrical wiring, most pools need them, one way or another. Still, not all pools have as complex heaters and pool lighting. On the other hand, some have a full pool automation, making things even more demanding.
Wrap up
A pool is a luxurious investment, and there are a lot of people who prefer just to find specialists to handle things end-to-end, pay, and get it over with. Still, some property owners prefer to get involved and assume a more hands-on approach. For them, understanding every step of the process is important, even if they outsource most of these tasks to someone else.