A roof is an upper most part of building which protect it from sun rays, wind, rain etc. It can be made of different variety of materials. The selection of material depends upon factors given below
Type of building
Climate of region
Cost of material
Availability of material
Loading condition and type of loads on roof
Here in this article, we will discuss which factors we need to consider while selecting material in US state of Florida and what's the roof replacement cost in Florida.
While choosing the best roofing material, Florida homeowners should consider a different weather events and climatic conditions including
Tropical storms and hurricanes
Tornados
Freezing temperature
Heat and humidity
These factors should be considered while selecting roofing material in Florida. Different roofing materials are common in Florida which includes asphalt shingles, clay tiles, metal roofing etc. The average cost of roof of different materials usually ranges from 7000$ to 18000$.
The demand of roofing in Florida has been increased in last few years. As a result of increasing demand manufacturers of roofing have good to reason increase the material prices. A lot of companies are providing roofing services for all types of buildings whether it is commercial or residential. Florida contractors make sure to comply with the Florida building code to ensure compliance.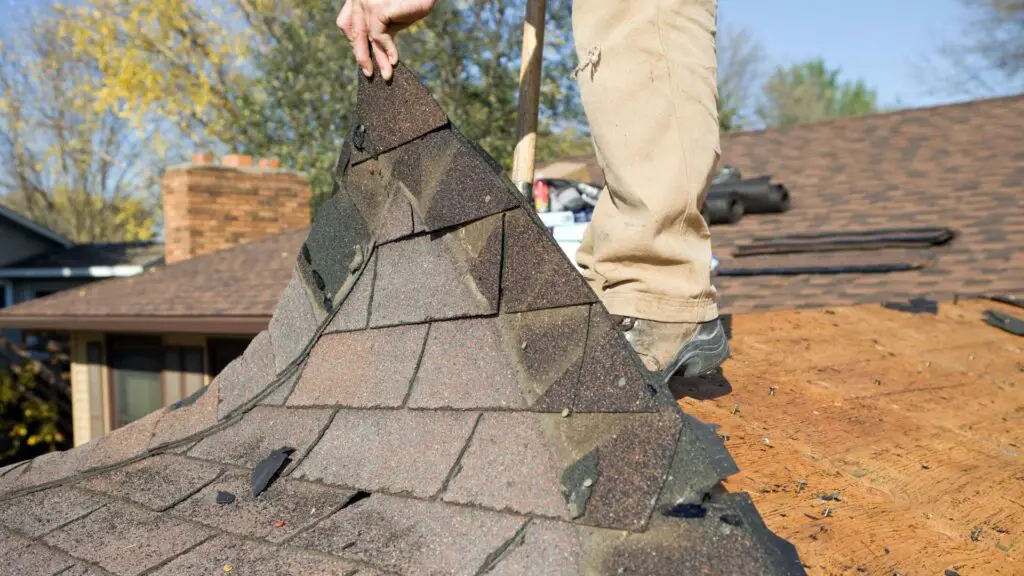 Roof replacement cost range
In Florida asphalt shingles is the most common roofing material. The cost of asphalt shingle roof in Florida for 2200 square foot house ranges from 9000$ to 17000$. This cost includes tear off and replacing of roof.
Signs that your roof needs replacement
The need of roof replacement is obvious in some cases. Sometimes there is a roof leakage or visible damage. As we discussed above that in Florida bad storm with hail, powerful winds and snow is more common climatic conditions which can cause damage to roof. After damage by these climatic catastrophes, roof replacement is necessary. Here are some signs that your roof needs replacement.
Also Read: Aluminum Pan Roofing Panels – Pros & Cons
Worn out roof
Every building member worn out with the passage of time. No roof can last forever regardless of its material. All types of roofing materials have their specific life after which they worn out. The life span of materials varies depending upon type of material. Some materials have greater life span and some have smaller. High quality roofing materials and installations lasts more than 60 years. While normal quality materials may only last 20 years.
Home insurance provides a large benefit in case of damage to home by different disasters. It covers the building roof replacement cost as well in case if it damaged by storms or winds. But worn-out roof replacement cost is not covered by insurance. For this reason, regular roof inspection is necessary so that in case of any damage by storm, roof claim can be filed.
Also Read: How do drones help with roof inspections and building surveys?
Physical damage on roof
Regular inspection of roofs is necessary which help in identifying exterior damages on roof. A presence of strong winds can cause curled up and warped shingles. A roof can also exhibit cracked spots and missing pieces that not only effect roof appearance but also cause leaks.
Roof should be inspected from all the sides, corners, valleys, gutters, slopes which can be damaged by rain, wind etc. Roof flashings is a common sign of roof trouble.
Water damage
Water damage in attic or other areas can wreak havoc and can result into full roof replacement. One can see a moisture marks and brownish yellow stains, these are the things which are troublesome for a while. Water trapped and that is no removed attract mosquitos, pests and some other insects to attic and create conditions where mold thrives.
Sagging area of roof
Sagging is the extreme sign of roof damage. It can occur due to storms or wind load which can damage roof members or it can also due to moisture which trapped in roof structural support members and weaken the supporting members.
Factors which decide the cost of roof
We know that roof cost is a bit pricey whether its repair or new replacement. The reason behind high cost is that some factors affect the price of roof. The most common factor is building roof material which make the roof. Then Labor cost is another factor. Let's discuss it one by one.
Also Read: Mobile CRMs – A helping Hand for Roofing Industry in USA
Type of material
The first factor which decide the cost of roof is type of material. There are different types of materials which are available for roof which includes asphalt shingles, tile roofing (curved and pan tiles), metal roofs, wooden trussed roofs etc. The price of all these materials is different depending upon its availability, strength and durability. Average roof replacement cost in Florida is between $100-$500 per square, depending on the material it is made of.
As we know that Florida experiences strong winds, beating sun, storms and tornados. So, roof material should be strong enough to resist and withstand varying types of weather.
Cost of material
The cost of material depends upon its type and availability in particular area. As we know that tile roofing is expensive than shingle roofing. If material demand is more than its production or availability then price of material will be more which can increase the overall price of roof.
Labor cost
Labor is the second deciding factor after roof material. Labor cost depends upon the construction company which we chose for roof replacement and availability of skilled labor. Good companies usually demand more contracting price but they have experienced skilled labor staff for work. These companies pay more to their labor due to which they demand more but these companies provide a good construction service which save money in terms of long benefits.
Roof shape
There are different types of roof shapes. The most common in Florida for residential buildings is hipped roof, gable roof, butterfly and mansard roof. The cost of roof increase with increase in complexity of roof shape. The complex shaped roofs required experienced skilled staff and good building material. The pitch or slope of roof also affects the cost of roof. The steeper slope roofs are expensive than less slopy roofs.
Further Read: Roof and Attic Ventilation: 5 reasons that mark it serious